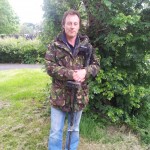 This site is primarily about metal detecting, but it is also a portal to the eventful history of the United Kingdom. I hope you find your time here interesting and informative.
Aimed at the British beginer detectorist, there are articles about the more common finds such as coins and buttons to help get you started, and also metal detecting tips and cleaning methods.
As a user and fan of the Minelab E-Trac, there is section dedicated to my favourite machine.
Good luck & happy hunting,
                                      Mark S.
Tag cloud
Metal detecting, history, metal detectors, treasure hunting, medieval times, medieval thimble, an interesting hobby, history, finding out about the past, old coins, historical interest, gold coins, roman coins, tudor coins, Nuremburg jeton, axe heads, old spurs, musket balls, Saxon brooches, Roman brooches, cleaning finds, The bronze age, The Iron age, Roman Britain, The dark ages, Anglo Saxon Britain, Viking Britain, Medieval Britain, Tudor Britain. The Elizabethans, Stuart Britain, Georgian Britain, Victorian Britain.  Modern Britain. Hoards and treasures, The Treasure act,  Land owner, detectorist agreement, metal detecting for beginners, advice on buying a detector, Georgian rings, medieval purse bar, Tudor purse bar, E-Trac, E-Trac settings, E-Trac emulator,